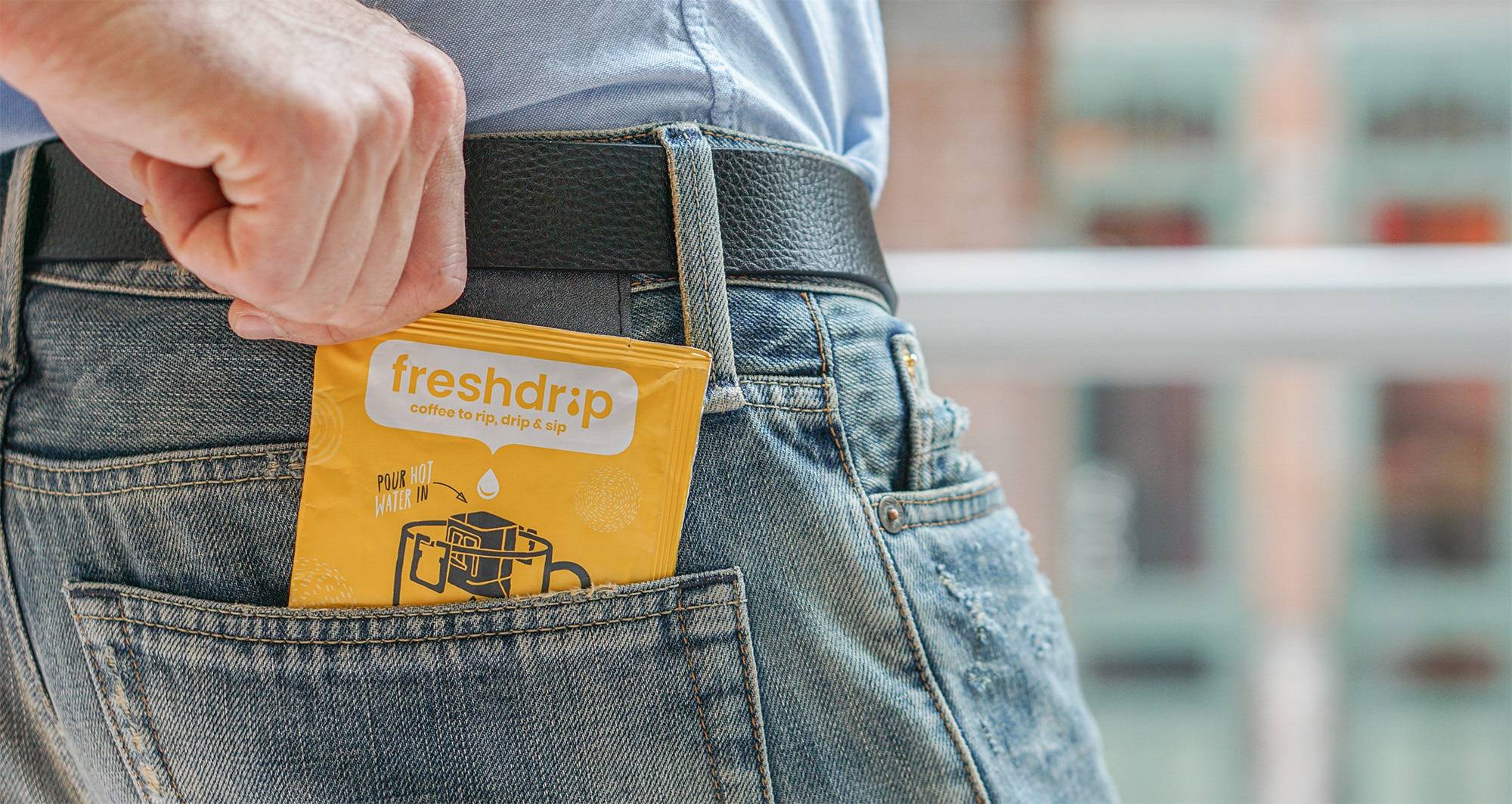 TAKING INTO ACCOUNT
The protection of personal information is of utmost importance to Freshdrip. Her customer's personal information is processed and secured with care. The goal of this privacy policy is to inform the customer about the way in which Freshdrip uses the personal information that is collected from her customers on or through our website. This Privacy Statement only applies to our website and does not apply to other websites to which our website links. These third-party websites fall under the responsibility of their respective owners. The user is responsible for the Content that he/she shares through the website, as well as the information that the user herself makes accessible to third parties through the Website. The information that we gather is solely used to enable the usage of the service and the Website by the user. Users have to realize that the information that they share on the Website can be discovered and used by third parties without the involvement of Freshdrip, this includes (but is not limited to) so called search engine crawlers, bots, and other instruments. When sharing information, users should always take into consideration the aforementioned facts.
PERSONAL INFORMATION
Personal information is information used to determine a person's identity. This includes your name, address, phone number and IP-address in case of a booking. The IP-address is stored to protect you from false bookings.
ANONYMISED INFORMATION
With every use of the internet content of Freshdrip, general information is automatically stored (e.g.: count and duration of a visit to some page). This information is not bound to any person. This information is solely used for statistics and optimization of the internet content of Freshdrip.
COLLECTION AND PROCESSING OF PERSONAL INFORMATION
Freshdrip collects your personal information when you register as a User or Retailer. Freshdrip uses this information to be able to fulfill your request to become a User or Retailer.
When you register as User or Retailer with Freshdrip, we collect the following information: name, address, city, email address, and phone number. This personal information is then recorded in a file of Freshdrip.
Freshdrip uses your personal information solely in accordance with the in this Privacy Policy described goals, and does everything in its power to protect your personal information.
After you have registered yourself as User or Retailer, we can inform you about information about related products and/or services by sending an email. With every email that we send you regarding direct marketing activities, you will be offered to inform us that you no longer wish to receive such email messages.
NO SHARING OF PERSONAL INFORMATION WITH THIRD PARTIES
Freshdrip does not share personal information with third parties.
YOUR RIGHTS
You can always get information about what data is stored about you on request, free of charge. You have the right to correct, remove, or block incorrect data. To this end, a customer can send an email with mention of his/her name and address to the Freshdrip customer service: [email protected]. A reply will be received by the customer within 4 weeks. Removal of data can, under certain circumstances, be countered by legal regulations, especially regarding settlement and accounting.
UNSUBSCRIBING FROM FRESHDRIP
The customer can unsubscribe from Freshdrip services at all times by sending an email to: [email protected]. Freshdrip will then delete the customer's data.
COOKIES
Cookies are small pieces of code that your browser can store on your computer. They contain information to be able to identify you during a next visit. These cookies enable us to collect information about the usage of our site and services and to improve these using this information. Our cookies are not used to identify persons, but to identify machines and to generate usage statistics in order to optimize our website and services. You can set your browser up in such a way that you do not receive any cookies while visiting freshdrip.com
ONLINE ADVERTISING
We use remarketing techniques to advertise trigger across the Internet. This will display relevant ads tailored to you based on what parts of the website you have viewed by placing a cookie on your machine. THIS COOKIE DOES NOT IN ANYWAY IDENTIFY YOU OR GIVE ACCESS TO YOUR COMPUTER. The cookie is used to say "This person visited this page, so show them ads relating to that page." Remarketing allows us to tailor our marketing to better suit your needs and only display ads that are relevant to you."
LINKS TO OTHER WEBSITES
Our online content contains links to other web pages. This statement regarding the protection of your personal information does not apply to the web pages of other parties. We have no influence on the observance of the protection of personal information with other parties. Therefore we cannot take responsibility regarding the correctness, currentness and completeness of the information provided there.
SAFETY OF INFORMATION
Freshdrip uses security procedures. One of the reasons for this is to prevent unauthorized access to personal information. Freshdrip has taken technical and organizational measures to protect personal information against loss or unlawful processing.
ALTERATION OF PRIVACY POLICY
Freshdrip is allowed to alter the Privacy Policy from time to time. Crowdyhouse.com will then not be able to limit the rights that you have been granted without your permission. The altered version of the Privacy Policy will be posted on the Website. If profound changes are made, the user will expressly receive a notification of this.
Freshdrip Journal

Alles over Freshdrip koffie
03

Jul

Freshdrip goes to Scandiavia with its first major outdoor retailer listing in the region

22

Oct

How the leading 5* hotel in the Finnish capital ditched its previous in-room coffee solution and became a huge Freshdrip advocate

20

Jun

How Freshdrip can help hotels offer a unique breakfast experience. Now is the time to rethink everything